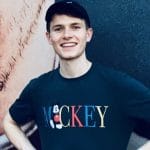 A-Level Further Maths

95%
Harry, 22
My name is Harry and I have just graduated top of my cohort of 279 students with a degree score of 92% from the University of Bath. I have been tutoring for over 2 years including Undergraduate Mathematics, A-Level Mathematics and Graduate Admission exams. As well as focusing on Mathematical skills and techniques, I also have a great interest in efficient study techniques so that you achieve as much as possible with as little time as possible.
During my time at university I found a real love for explaining complex ideas to people in easy to follow steps, and it is extremely satisfying to watch someone have that "lightbulb" moment. I actively sought to help my university friends and was hired as an Undergraduate Tutor where I got to hone my technique as a tutor. I found that a relaxed and friendly approach was extremely important for encouraging students to be open about their difficulties and feel comfortable telling me that they just do not get it, without a friendly atmosphere it's difficult to work on a students weaknesses.
I am extremely flexible tutor with a wide selection of availability in the week and at weekends. Please explore below to learn more about my experience, qualifications and hear what others have said about my tuition.
Here you can see all of Harry's available time slots. Please click on a date to reveal the available time slots for that day. To request a time slot you must be logged in. For an account please email Jonny at jonny@pyemaths.com.
- For single lessons booked @ £40/hour immediate payment is required after each lesson.
- For block bookings @ £360/10 hours please email Jonny directly at jonny@pyemaths.com about this inquiry. These lessons can also be booked through this calendar.
You MUST agree to the pyeMaths Booking Policy in order to book a lesson.
It is free to "request" a time slot - however this does not confirm your booking. Once I have reviewed the request I am able to either "accept" or "decline" the request. You will receive an email confirmation once I have either "accepted" or "declined" the request. Your lesson is only "booked" when I have accepted the request.

---
Experience, Undergraduate Tutor
I started helping students with A Level mathematics 1-to-1 five years ago by helping AS Level students at lunchtimes during school. Following that, in my third and fourth years at university, I became an undergraduate tutor and clocked over 100 hours of teaching experience. Each week I taught undergraduate students in a classroom environment, helping them through my own unique style of teaching. I worked with over 30 students and received glowing reviews from the faculty staff and the students themselves. My duties included preparing and giving an hours tutorial each week, marking students weekly work and answering any questions students had outside of the tutorial. That major of the tutorial included breaking down difficult topics the students had seen in lectures and discussing them.
Dr Traustason, Head of Undergraduate Tutoring
"Excellent rapport with the students with a personable relaxed approach. Good at explaining and getting interaction from the students. Good sense of humuor. Checked regularly if students understood or had questions. Do tutorials next semester please!"
Adam, Undergraduate
"Amazing tutor, able to break down complex ideas into manageable parts and explain thoroughly. Very well prepared sessions with feedback, a clear lesson plan and hints and methods for future questions. Very friendly and easy to get on with."
---
Qualifications
University of Bath (September 2015 – June 2019)
First Class Mathematics MMath Degree (91.9%)
F H Jackson Prize for best performance in pure mathematics
Norton Knatchbull School (September 2008– June 2015)
A-Level's:
- Maths A*, Further Maths A*, Physics A*
AS-level's:
- Chemistry A, Extended Project A
GCSE's:
- 6A*s, 3As, 3Bs


---
Efficiency Tips
Another fascination of mine is the study process and efficacy in study. In other words, how to do well at school/university by studying less! I used this to my own effect to graduate top of my class at university and also share everything that I've learnt with students so that they can get more out of each study session and even enjoy it more - for example, a 2013 study at the University of California found that students meditated for 2 weeks had a 16-percentile jump in a verbal reasoning and numerical test!