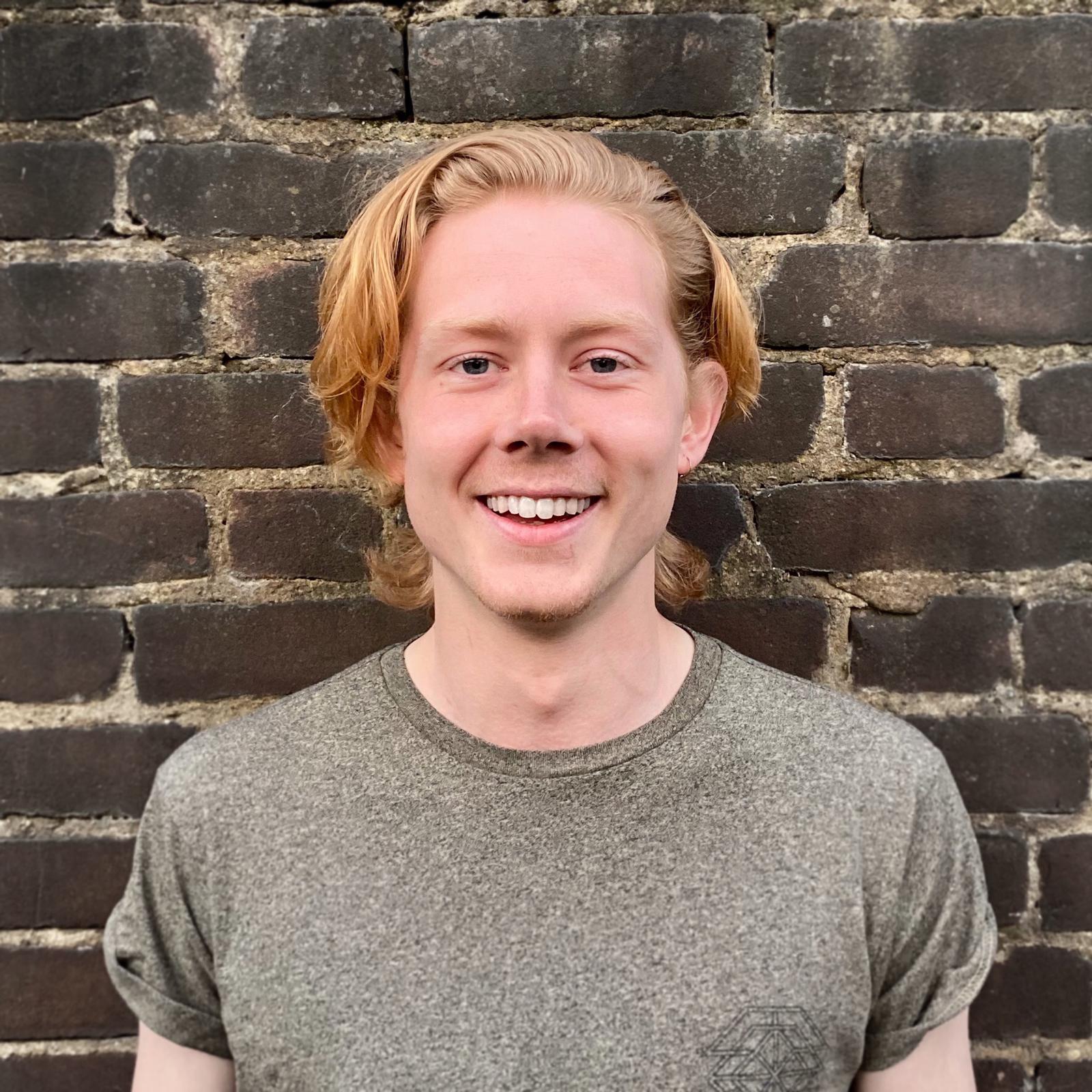 Ollie, 23
Specialist Online GCSE Maths & Science Tutor
Hi there, I'm Ollie, a secondary school Science and Maths teacher. After studying Biology at Oxford University, my love for learning quickly became a passion for teaching. With a PGCE, two years of teaching and 4 years of tutoring under my belt, I have a good understanding of how daunting exams can seem and how best to tackle them.
My students and I work together on clear, step by step explanations to the problems on their syllabus. We never move on before feeling 100% confident that everything is understood. We then take the time to repeat and practice the problems with challenging variations, until solving them becomes second nature. I expect a lot from my students, pushing them to think hard in lessons and work diligently in-between. They do not fail to rise to the challenge!
I currently tutor GCSE Maths, Physics, Chemistry and Biology alongside A-level Biology. If you have any questions please get in touch, I'd be happy to help.

---
Experience, Maths & Science Teacher
After studying Biology at Oxford University, with a particular focus on Mathematical modelling, I jumped at the opportunity to become a secondary school Science and Maths teacher through the Teach First program. For the past two years, I have been teaching these subjects full time to classes ranging from year 7 to year 11 as well as Biology to year 12 and 13, in a state school in south-east London. I have seen two classes of year 11s through their GCSEs and two classes of year 13s through their A-levels with many successes.
Teaching has drastically improved my ability to assess my learner's weaknesses, plan great explanations and design purposeful practice worksheets. I have also gained an intimate knowledge of the GCSE and A-level exams through AQA conferences, examiner training and marking hundreds of mocks.
I completed my PGDE in 2019 with the Institute of Education at UCL. This got me thinking academically about how to maximise learning and helped shape the teacher I am today.
About Ollie
My passion for learning and sharing knowledge goes back to my school days, where I spent much of my GCSE study leave in school, helping friends get their heads around the seemingly complex Maths and Science that they had not understood in lessons. (I was a bit of a nerd!). The thrill I got from watching the 'penny drop' for those around me as I re-explained a difficult concept is one that I still pursue to this day in my teaching career.
I have been tutoring students in Maths and Science alongside my studies and career for the past four years. I particularly enjoy teaching students one on one since the explanations and work can be tailored to precisely meet the student's needs. Progress is fast, students feel satisfied and a strong mentor-mentee relationship is formed.
Over the course of several years, I have invested time and energy in developing the online tutoring experience I provide. With a virtual whiteboard for written explanations, an HD webcam and easy document sharing, the experience is just as good, if not better, than face to face tutoring.
---
Qualifications
Post Graduate Diploma in Education (PGDE) from UCL
University of Oxford (September 2015 – June 2018)
B.A. (Oxon) in Biological Sciences: 2:1
Caterham School (September 2013– June 2015)
A-level: Maths A, Further Maths (AS) A, Physics (A*), Biology (A*)
GCSE: 11A*

September 2023

Mon
Tue
Wed
Thu
Fri
Sat
Sun

28

29

30

31

1

2

3

4

5

6

7

8

9

10

11

12

13

14

15

16

17

18

19

20

21

22

23

24

25

26

27

28

29

30

1
Here you can see all of Ollie's available time slots. To request a time slot you must be logged in. For an account please email Jonny at jonny@pyemaths.com.
- For individual lessons booked @ £55/hour immediate payment is required on the day of the lesson.
- For block bookings @ £495/10 hours please email Jonny directly at jonny@pyemaths.com about this inquiry. These lessons can also be booked through this online calendar.
You MUST agree to the pyeMaths Booking Policy in order to book a lesson.
It is free to "request" a time slot - however, this does not confirm your booking. Once I have reviewed the request, I am able to either "accept" or "decline" the request.
You will receive an email confirmation once I have either "accepted" or "declined" the request.
Your lesson is only "booked" when I have accepted the request.